EMAIL reecias.info@gmail.com
Purchase a gift card
for a future
appointment
Gift certificates never expire and can be used
towards products and services
THE LASTEST FROM REECIA'S SALON AND SPA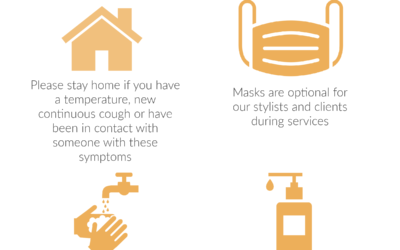 Reecia's Salon Covid-19 Salon Guidelines Updated on May 10, 2021 With the recent passing of HB 257 by Gov Gianforte, we are updating our mask policy. - Beginning May 10, 2021, Reecia's Salon and Spa will be mask optional for our stylists and guests for...
read more
"This is the best spa I have ever been at EVER. I have been to hundreds over the years."
-Barbara D.
"I love Reecia's Salon and Spa and highly recommend it to anyone looking for a new place."
-Shauna D.
"The quality of the personal care given to me was exceptional. Attention to detail is very important to me, as it is at Reecia's Salon."
-Laura O.
"Reecia's salon is the best! I have been to many different salons, but nothing beats the service, as well as, the atmosphere of this salon."
-Moriah Walker
Leave us an online review! CLICK HERE for review links