At Reecia's, we strive to deliver a genuine, quality experience. We believe in cultivating wellness in a creative, friendly atmosphere. We hold ourselves to the highest standards in training to ensure our guests have a memorable, consistent service.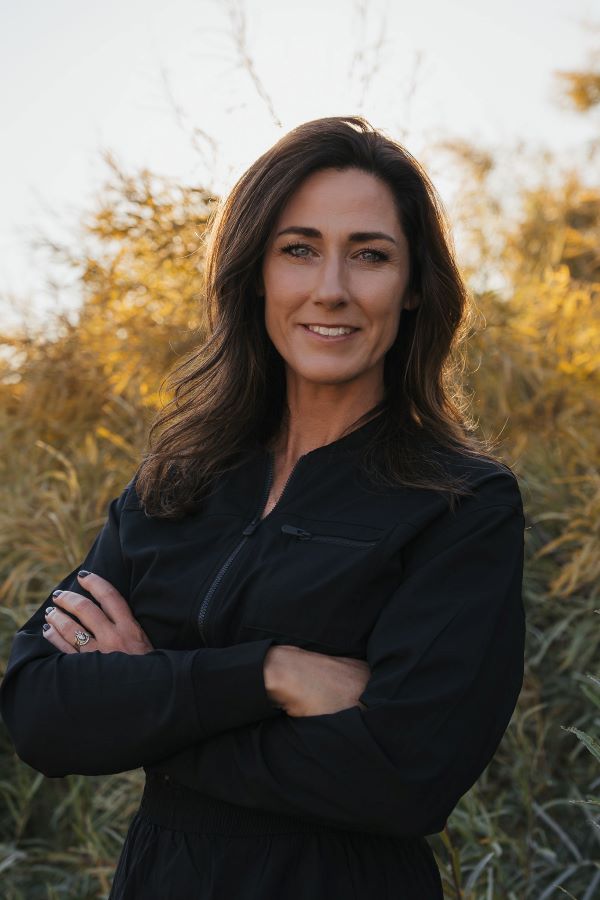 REECIA MAXWELL, Owner / Master Stylist
Reecia's
31 years experience as a stylist and 22 years as a salon owner

qualifies

 her to lead her fashion-forward salon and stylists. She began her career in southern California, mentoring under the 30-year veteran and platform artist, Charlotte Vitalich. 

Reecia's

 thirst for knowledge took her to New York 

City where

 she achieved accreditation as a Certified Redken Colorist, a program designed to recognize and reward top colorists. She is 
certified in Aveda hair color for the past 15 years and now works with it exclusively.
     Reecia

 has taught color classes for the better part of fifteen years and leads a comprehensive mentoring program for her stylists. Her extensive training and business takes her throughout the U.S. 

on

 a regular basis. She has worked backstage with top stylists in the industry at various fashion shows over the years. These experiences allow her to teach other promising colorists as well as inspire a tremendous amount of professional and personal growth for her team. 

Reecia

 has an extensive background in advanced foiling techniques, dimensional 

color

, personal 

color

 placement and corrective 

color

.  
     Reecia is always pursuing ongoing business training through Aveda Business College and other top industry business platforms for continued growth in her business and team. 
"Color should be personalized to fit your face shape, complement your skin tone, hairstyle, personality, and lifestyle. I believe a comprehensive consultation is vital for successful 

colour

."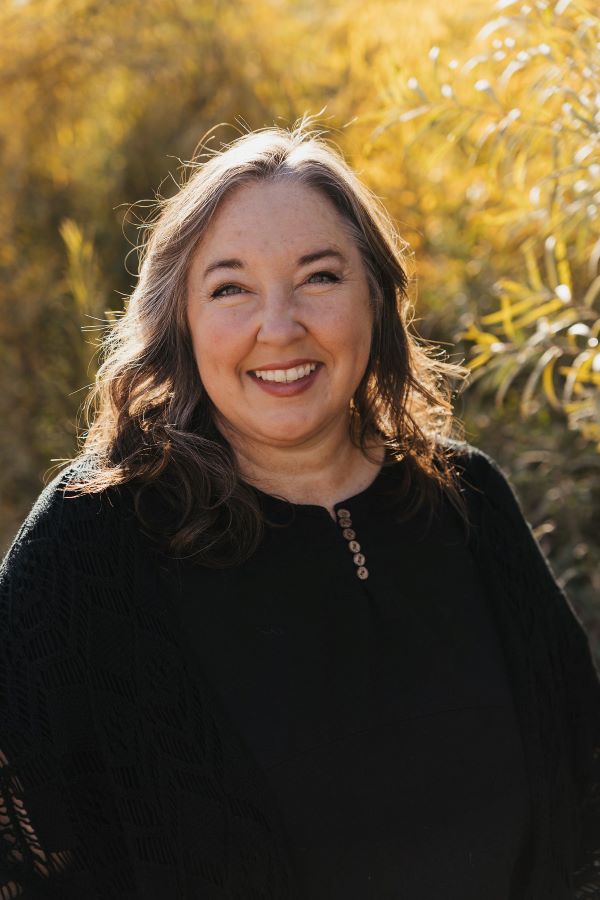 NIKKI WALLAR, Senior Stylist, Barber
Nikki is a graduate of the University of Maryland University College and holds a B.S. in Social Science. She worked several years as a Children's Service Worker in her home state of Missouri before a move sparked her desire to change careers to her first love of hairstyling.
She graduated from the Aveda Institute in Columbus, OH in 2009 and shortly after, moved back to Missouri. In 2010 Nikki attended Basic and Media Makeup classes at The Makeup First School of Makeup Artistry in Chicago, IL. Then, in 2014, Nikki moved to Whitefish and acquired her barbering license from Bold Beauty Academy in Billings, MT.
From the beginning, education has been a primary focus of Nikki's. In 2014, she became certified in men's modern barbering, and in 2015 was certified in Balayage as well as Men's Texture with Aveda. To round off the year, Nikki also attended a 16-week online program with hair icon Sam McKnight providing extensive education with regard to hair in the fashion industry including runway, editorial campaigns, portfolios, and branding, with briefs and opportunities from industry leaders such as Allure, Garage, and British Vogue.
In 2017 Nikki had the privilege of being chosen to work with a team at New York Fashion week alongside Senior Vice President Global Artist and Global Artistic Director for Aveda, Antoinette Beenders and Allen Ruiz.
2018 brought even more education from Aveda including masterclasses in haircutting from North American Artistic Director Dusty Rhode, Aveda Creative Director Japan, Masa Honda, and hairstyling from Global Educator for Aveda, Bea Carmichael.
In 2019 Nikki completed a 12-week hairstyling Bootcamp with industry leader Sharon Blain and she has no plans to slow down in 2020.
"I love to learn! The more I learn, the more I have to give to my clients. This industry is always evolving and exciting! I love coming back from an event or a class and sharing everything I've learned and experienced with my clients."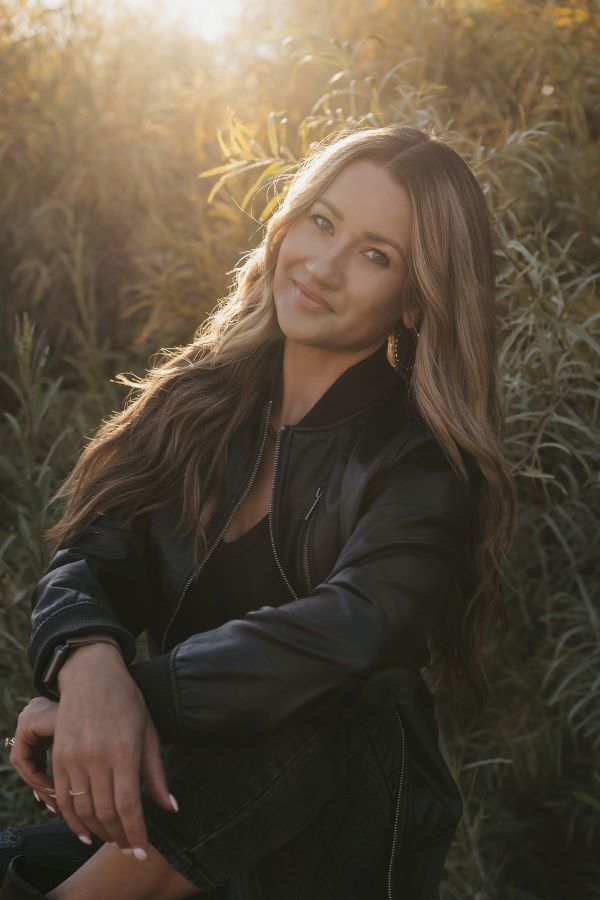 NIKKI BASCOM, Senior Stylist, Nail Technician, Makeup Artist, Bridal Specialist
Born and raised in New Hampshire, Nikki graduated from the Portsmouth Beauty School of Cosmetology in 2007. She then worked at a Salon in Portsmouth, NH for a year. In 2009 Nikki moved to Missoula and attended the University of Montana graduating with a B.S in Business Management. Upon graduation, she worked for several years in hospitality. Nikki started working at Reecia's in March of 2016 where she went through a 12-week Aveda training program and assisted Reecia for 6 months. Since becoming a part of Reecia's Team, Nikki continues to further her education by taking frequent color, cutting, and technique classes.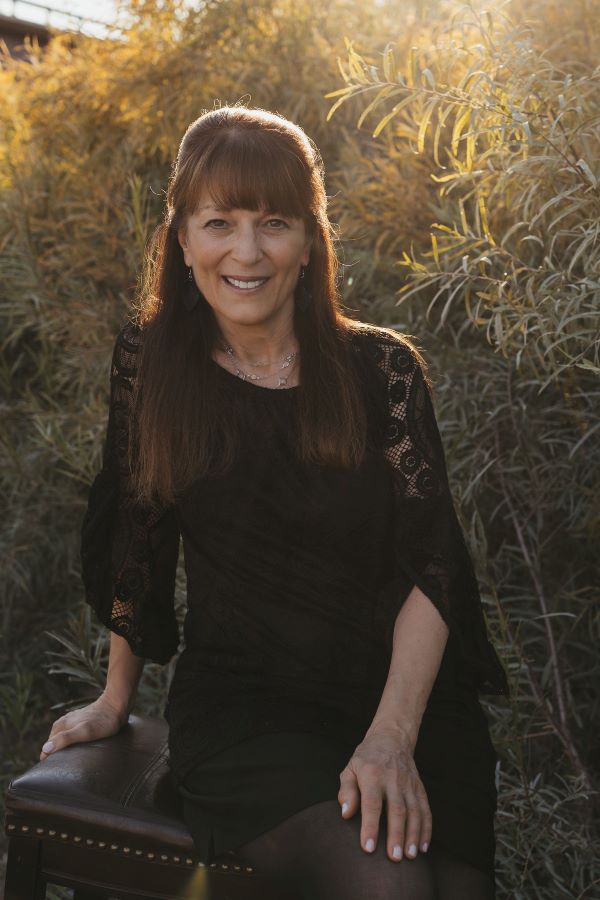 JANICE LAMPARELLI, Lead Nail Technician
Since 1997, Janice has been providing beautiful, classic nail looks to Whitefish clientele. Her genuine personality and down-to-earth style make it easy for Janice to develop the perfect look. Involving clients in the process helps their personal style and taste shine through, finishing with a polished look that's both individual and impressive.
"I am a perfectionist and a great listener too!"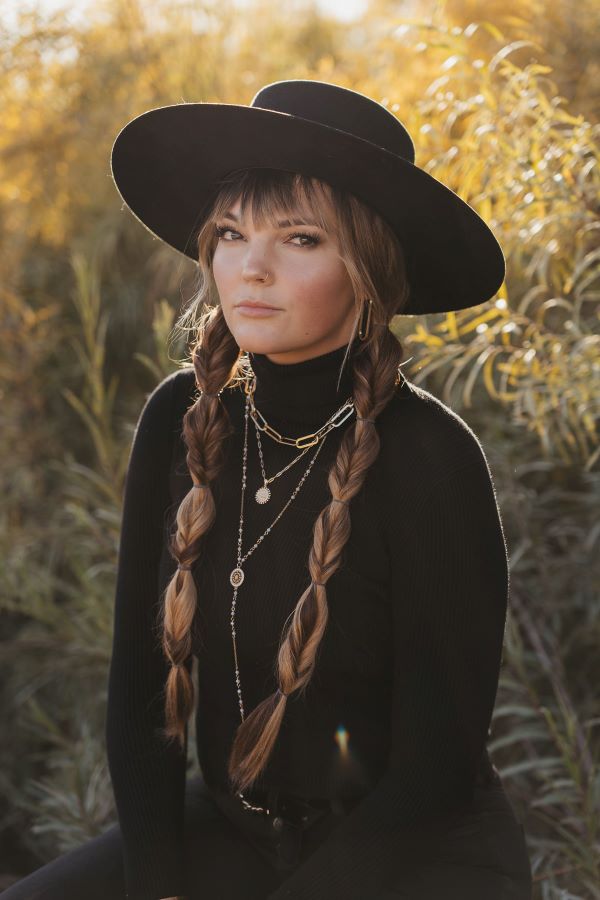 EMARY LEE, Stylist
 Emary Lee is a local graduate from Pela Beauty Academy in Kalispell. After graduating in 2014 Emary moved to Tampa Florida where she was a stylist at one of highest-rated Kevin Murphy salons in Tampa Bay. There she was involved with published photoshoots, large runway shows, and many other exciting and challenging events including a Norma Kamali fashion show.
In early 2020 Emary moved back to Montana and joined our team where she is excited to be involved in Aveda and experience the continued education offered here at Reecia's.
Emary specializes in balayage and short women's cuts but enjoys anything challenging! Emary is our wedding coordinator here at Reecia's as she loves all things weddings and working with brides to help make sure their day runs as smoothly as possible! 
MARIA ERBES, Stylist
Born and raised in Arkansas, Maria obtained her B.S. in Organizational Leadership at the University of Arkansas – Fort Smith in 2016. Upon graduation, Maria moved to North Carolina working in various sales roles and as a nanny. Following her love for creativity, she enrolled in the Cosmetology program and received her Cosmetology Certification from Wake Technical Community College in Raleigh, North Carolina in 2020. Maria's heart for adventure and skiing brought her here to Montana and has been a part of our team since August of 2020 where she went through a 12-week Aveda training program and assisted master stylist, Reecia. Maria continues to further her education in balayage, fashion color concepts, and technical cutting classes.
"My joy in this industry is learning new techniques and giving others a confidence boost by creating a look that compliments their natural beauty."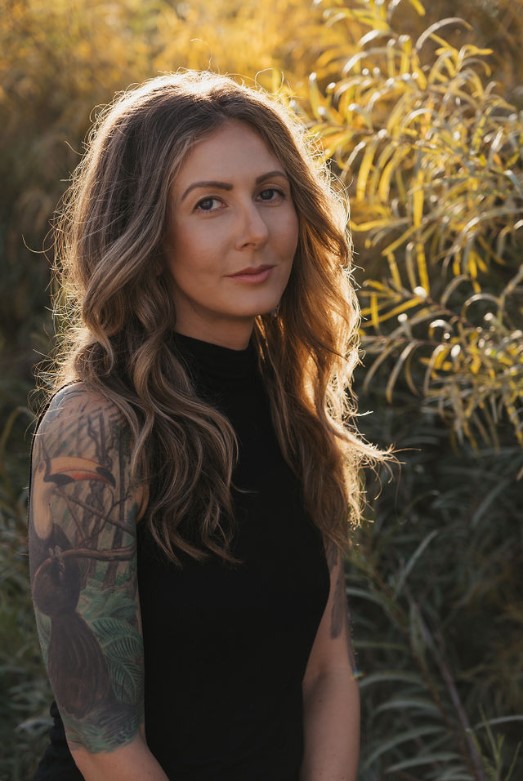 MALLORY KROLL, Esthetician/Nails

Mallory Kroll is an Aveda Institute graduate of 2013 Esthetics and Nail tech. After I've gained years of experience waxing, skincare, and nail care in Tennessee. I specialize in skincare and balancing the whole body with massage techniques from head to toe. Customizing care for the face, body, hands, and feet. My facials incorporate goal-oriented results while also offering relaxation and pampering to any one of our Aveda facials. I'm passionate about esthetics and nail care, helping others to love the skin they are in, and having healthy nails!
"Your mind body and spirit need conscious nurturing- not just sometimes but every day"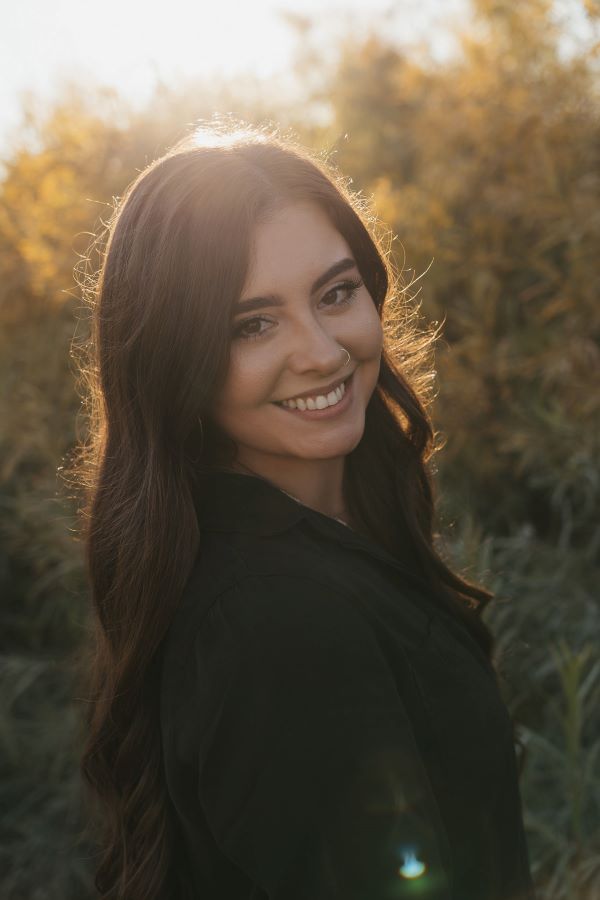 EMILY EYER, Esthetician/Lash Artist
Emily was born and raised in Pittsburgh, Pennsylvania. Growing up, she loved all things beauty related. She was always doing her own nails, makeup, and she even did her friends and family's makeup for special events. After high school, she started working retail in the beauty department. All of that pushed her to attend Casal Aveda Institute in Youngstown, Ohio. She graduated from the advanced esthetician program in May of 2021. In June of 2021, she attended a classic eyelash extensions course through Lavish Lashes. 
She joined our team in October of 2021 and has been enjoying growing more in Aveda and learning from fellow artists. She enjoys the customization/relaxation aspects of facials and lash extensions. Helping people feel confident in their skin drives her passion! She wants to keep growing and continuing her education. She is eager and excited for what the future holds!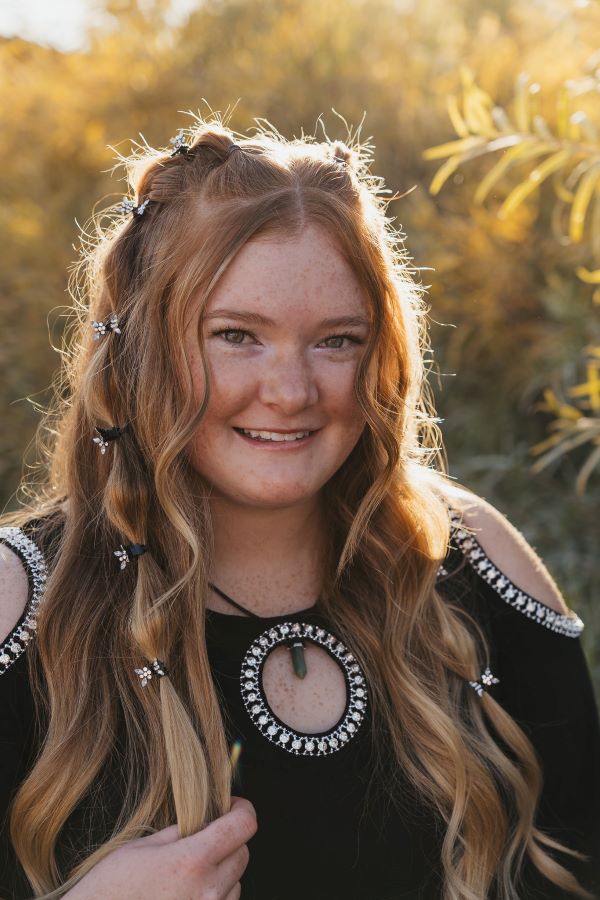 MADI B., Stylist
Madi was raised locally in the flathead valley and graduated from Creviers Academy in may 2022. She has always had a natural talent for hair and even began doing her family's hair at the age of 3. Madi enjoys blonding services, trying out new color trend techniques and specializes in braiding and updos. Madi began her hair journey with us in May in our training program where she trained alongside our senior stylists. She began taking her own guests in July 2022 and is excited to start customizing colors and grow her skills. Madi's natural talent and fresh outlook on learning will help her to grow to amazing heights!

"I love going home knowing that I made someone's day"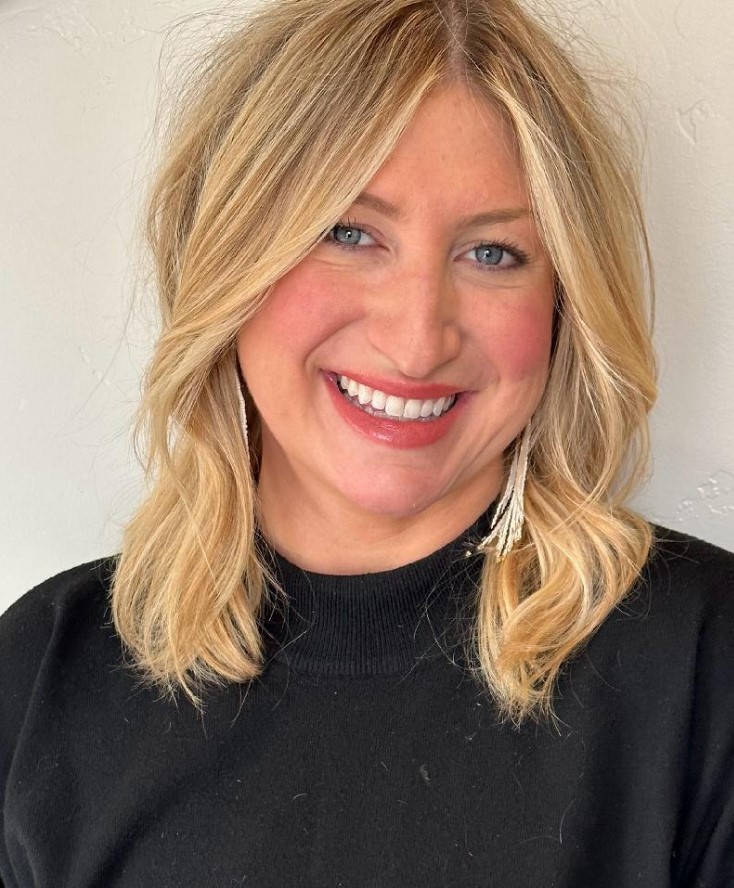 MALLORY BRINKLEY, Stylist, Color Specialist
Mallory was raised in the small town of Venice, FL. Following in her older sister's footsteps she attended the Aveda institute of St Petersburg in 2009. She worked at an Aveda Salon in her hometown for 2 years before she made her move to Atlanta, GA.  
     She then worked at Van Michael Salon for 9 years where she was trained as a color specialist in their extensive color intern program. She has since made the move to Whitefish, MT, to be a part of Reecia's team. She loves doing all color services but specializes in blondes!