At Reecia's, we strive to deliver a genuine, quality experience. We believe in cultivating wellness in a creative, friendly atmosphere. We hold ourselves to the highest standards in training to ensure our guests have a memorable, consistent service.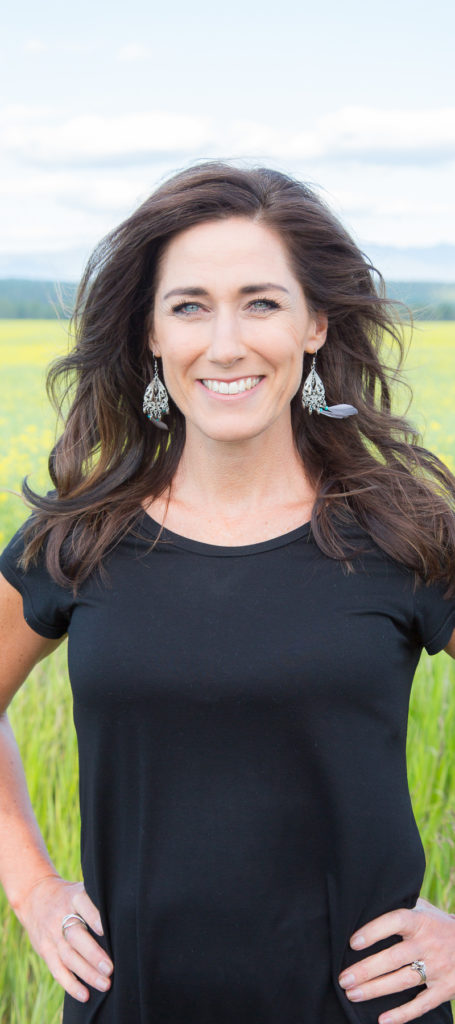 REECIA MAXWELL, Owner / Master Stylist
Reecia's 21 years experience in the beauty industry qualifies her to lead her fashion forward salon and stylists. She began her career in southern California, mentoring under the 30-year veteran and platform artist, Charlotte Vitalich. Reecia's thirst for knowledge took her to New York City where she achieved accreditation as a Certified Redken Colorist, a program designed to recognize and reward top colorists. She is also certified in Aveda hair color and now works with it exclusively. Reecia has taught color classes for the better part of fifteen years and leads a comprehensive mentoring program for her stylists. Her extensive training takes her throughout the U.S. on a regular basis. She has worked backstage with top stylists in the industry at various fashion shows over the years. These experiences allow her to teach other promising colorists as well as inspire a tremendous amount of professional and personal growth for her team. Reecia has an extensive background in advanced foiling techniques, dimensional colour, personal colour placement and corrective colour. Reecia is also certified in hairlocs hair extensions and is well versed in special occasion styling.
"Color should be personalized to fit your face shape, complement your skin tone, hairstyle, personality, and lifestyle. I believe a comprehensive consultation is vital for successful colour."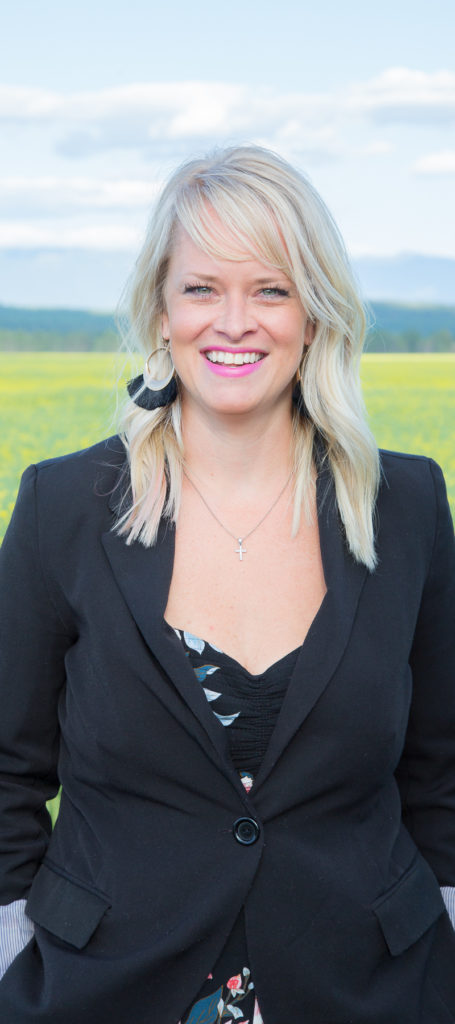 KALI RADEL, Senior Stylist, Nail Technician, Bridal Specialist, Hair Color Educator
Kali is a Kalispell, MT native. She graduated from The Academy of Cosmetology in Bozeman January 2011. Pursuing Aveda's mission to care for the world we live in, Kali began her career at Reecia's as an apprentice in the training program. A very motivated and determined individual, Kali has a positive attitude and a very giving personality. Kali's natural talent compliments her pursuit of continuing education.
"In this career I get the opportunity to make peoples' day with a very personable service. That itself is what I look forward to everyday."
CHELCIE HOPPER, Esthetician, Lash Extensions Specialist, Body Treatments
Combining her personal struggles with acne and a passion for skin care and wellness, Chelcie transitioned from her career in the salon sales industry and attended esthetics school in Kalispell. As an esthetician, Chelcie strives to create a comfortable and healing environment for guests through results-oriented skin care. Knowledgeable and intuitive, she aims to educate guests about their skin's needs and assist them in reaching their skin care goals.
"We often forget that our skin is the body's largest organ, taking cues from both inside and out. My goal for every guest is to assist them in finding their skin's perfect balance. Radiant skin is your best accessory!"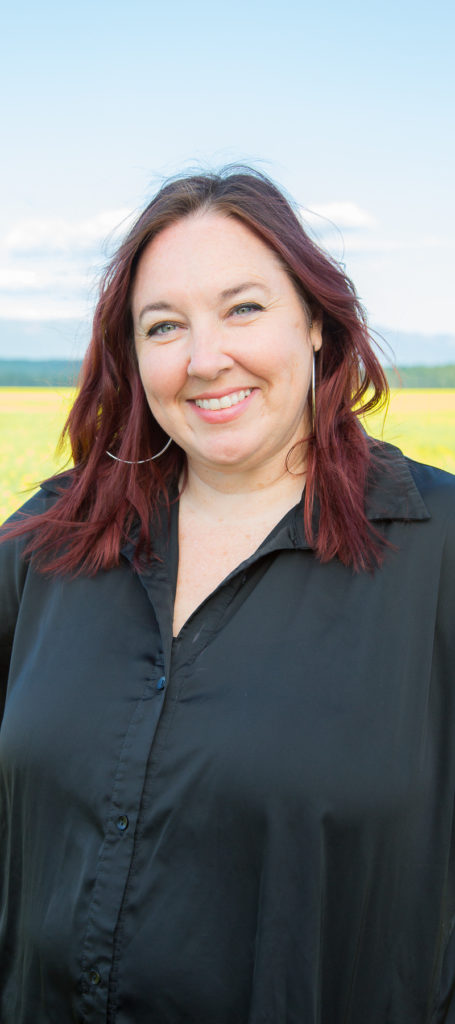 NIKKI WALLAR, Senior Stylist, Barber
Nikki is a graduate from the University of Maryland University College and holds a B.S. in Social Science. She worked several years as a Children's Service Worker in her home state of Missouri before a move sparked her desire to change careers to her first love of hair styling.
She graduated from the Aveda Institute in Columbus, OH in 2009 and shortly after, moved back to Missouri. In 2010 Nikki attended Basic and Media Makeup classes at The Makeup First School of Makeup Artistry in Chicago, IL. Then, in 2014, Nikki moved to Whitefish and acquired her barbering license from Bold Beauty Academy in Billings, MT.
From the beginning, education has been a primary focus of Nikki's. In 2014, she became certified in men's modern barbering and in 2015 was certified in Balayage as well as Men's Texture with Aveda. To round off the year, Nikki also attended a 16 week online program with hair icon Sam McKnight providing extensive education with regard to hair in the fashion industry including runway, editorial campaigns, portfolios and branding, with briefs and opportunities from industry leaders such as Allure, Garage, and British Vogue.
In 2017 Nikki had the privilege of being chosen to work with a team at New York Fashion week alongside Senior Vice President Global Artist and Global Artistic Director for Aveda, Antoinette Beenders and Allen Ruiz.
2018 brought even more education from Aveda including masterclasses in haircutting from North American Artistic Director Dusty Rhode, Aveda Creative Director Japan, Masa Honda, and hairstyling from Global Educator for Aveda, Bea Carmichael.
In 2019 Nikki completed a 12-week hairstyling Bootcamp with industry leader Sharon Blain and she has no plans to slow down in 2020.
.
"I love to learn! The more I learn, the more I have to give to my clients. This industry is always evolving and exciting! I love coming back from an event or a class and sharing everything I've learned and experienced with my clients."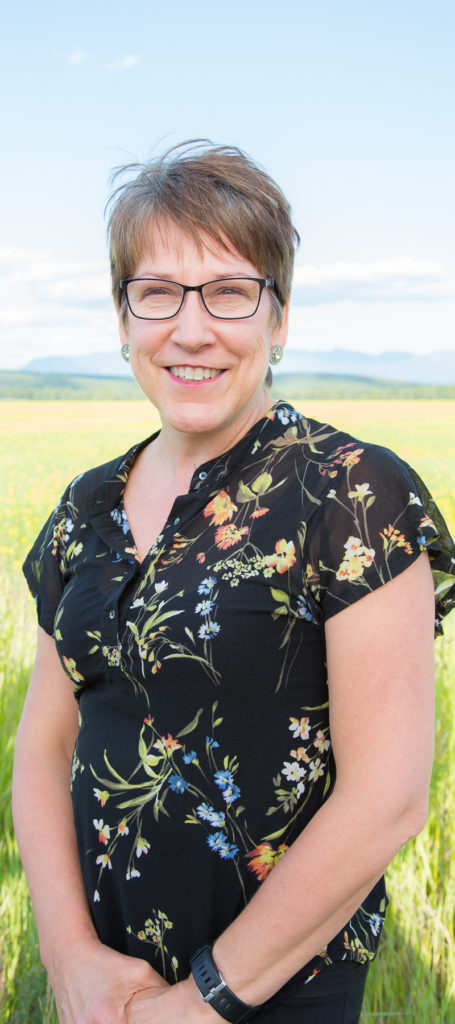 DAPHNE CHRISTENSEN, Stylist, Nail Technician
Daphne was born and raised in Montana and graduated from Mr. Rich's Beauty College in Missoula in 1985. She later moved to Hawaii where she worked in a salon at the Westin Maui Resort and other salons located in Maui. Daphne really missed Montana and moved back in 2010. Daphne's favorite services are hair coloring, cutting and styling, with a bit of waxing and nail care.
"I love variety in my day, so come on in for what ever you need to feel empowered as helping people look their best does wonders for one's self image."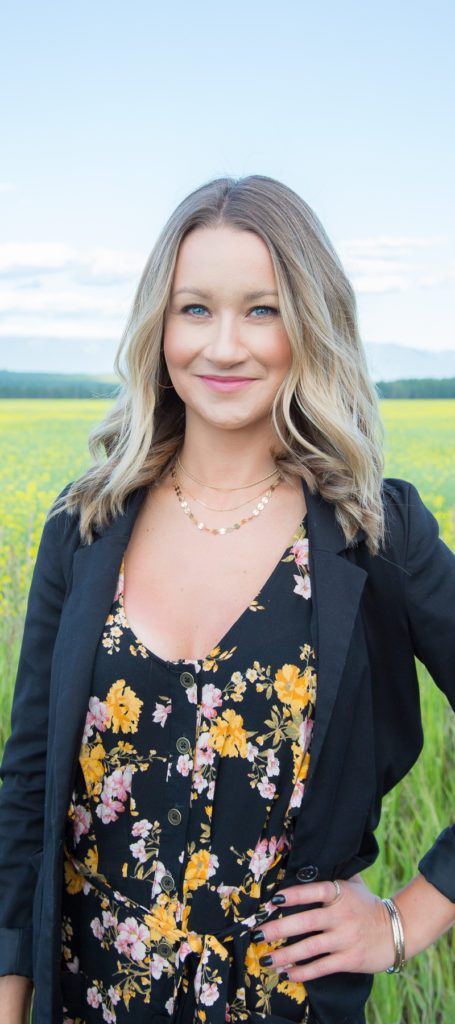 NIKKI BASCOM, Stylist, Nail Technician, Makeup Artist, Bridal Specialist
Born and raised in New Hampshire, Nikki graduated from the Portsmouth Beauty School of Cosmetology in 2007. She then worked at a Salon in Portsmouth, NH for a year. In 2009 Nikki moved to Missoula and attended the University of Montana graduating with a B.S in Business Management. Upon graduation, she worked several years in hospitality. Nikki started working at Reecia's March of 2016 where she went through a 12-week Aveda training program and assisted Reecia for 6 months. Since becoming a part of Reecia's Team, Nikki continues to further her education by taking frequent color, cutting and technique classes.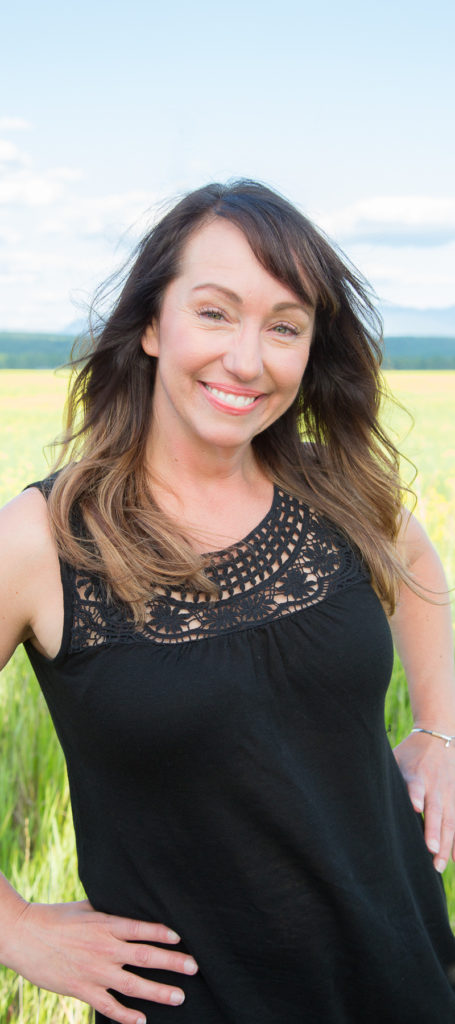 HEATHER SCHURR, Esthetician

After leading a stressful career in a past professional life, Heather had developed severe rosacea and overall skin/health imbalances. Given the severity of her skin condition, she decided to attend school to heal her own skin, and now shares her knowledge with others. Through comprehensive skin analysis, healing touch, customized in-salon treatments, and nourishing home care regimens, Heather has a nurturing and effective ability to heal and transform her clients' skin. Her hobbies include hiking, mountain biking, paddle boarding, cooking, and spending time with her terrier Rowdy.
Heather is a graduate of The School of Botanical and Medical Esthetics in Denver, and carries a Licensed Paramedical Esthetician designation.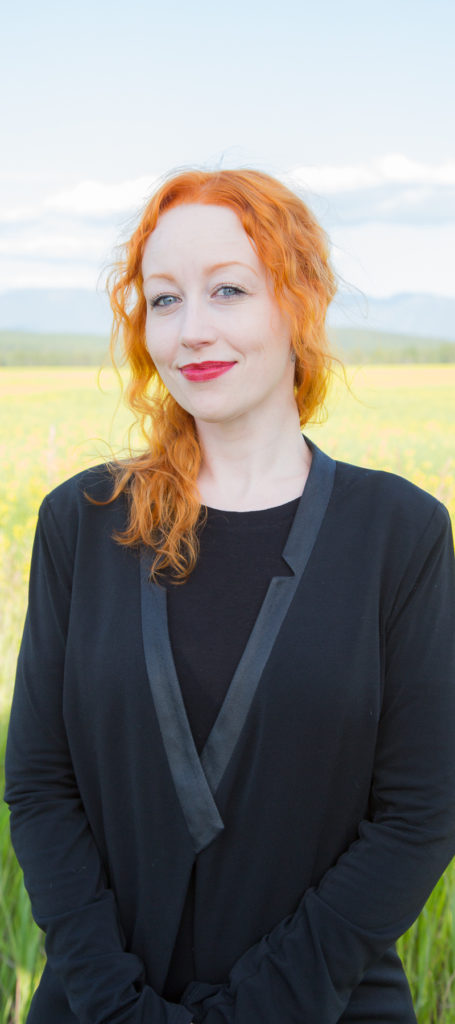 NICOLE HOPPER, Stylist
Nicole comes to us from southeast Missouri where she graduated from trendsetters school of cosmetology in February 2005. Nicole partnered with Aveda 9 years ago, before joining Reecia's and has received advanced training in haircuts and Aveda color from top professionals in the Aveda network. She has had the honor of assisting Geno Chapman in a cutting class for professionals. Nicole is also accomplished in  Aveda makeup application and is great at creating complete up to date looks.
"I am passionate about Aveda and my creativity while I strive to live out our mission  pursuing my career as a professional stylist/makeup artist."
JANICE LAMPARELLI, Lead Nail Technician
Since 1997, Janice has been providing beautiful, classic nail looks to Whitefish clientele. Her genuine personality and down to earth style makes it easy for Janice to develop the perfect look. Involving clients in the process helps their personal style and taste shine through, finishing with a polished look that's both individual and impressive.
"I am a perfectionist and a great listener too!"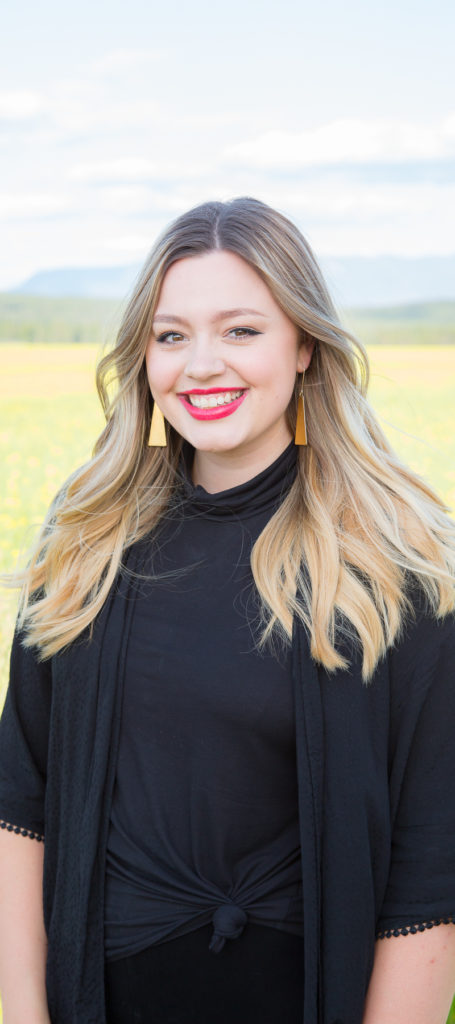 EMILY DELUCO, Salon Coordinator
Emily, born and raised in Montana, joins our team after several years living overseas and in Kansas City. At the age of 18, she moved to Hawaii to pursue journalism, filmmaking and photography. This lead her to live in several Asian and African countries over the course of 3 years where she lead teams in creating short films and documentaries. After meeting her husband, she made the move to KC where she worked in the beauty industry, pursuing natural skin care and makeup with brands Clinique & Origins. Shortly after, starting a career in retail management at Madewell. After two years of work in the city, Emily was craving fresh Montana air! With the move back, she has joined our team as our salon coordinator. She is passionate about empowering others, as well as building community and business.
KAYLI GALBRAITH, Stylist
Kayli was born in Arizona and made the move to Bigfork, Montana with her family as a child. She graduated from Glacier High School early 2018, while simultaneously completing classes at FVCC. While doing this Kayli fell in love with the arts, and the idea of making others look & feel their best! After Kayli's graduation she attended Crevier's School of Cosmetology and graduated in February of 2019. She then joined the team here at Reecia's Salon, and continues her education with Aveda under Reecia. She currently assists, performs manicures and pedicures, as well as blow-dry and styling appointments.
"Like a therapist, hairdressers are in position of trust. We are transforming not just how a person looks but how they feel." – Tabitha Coffey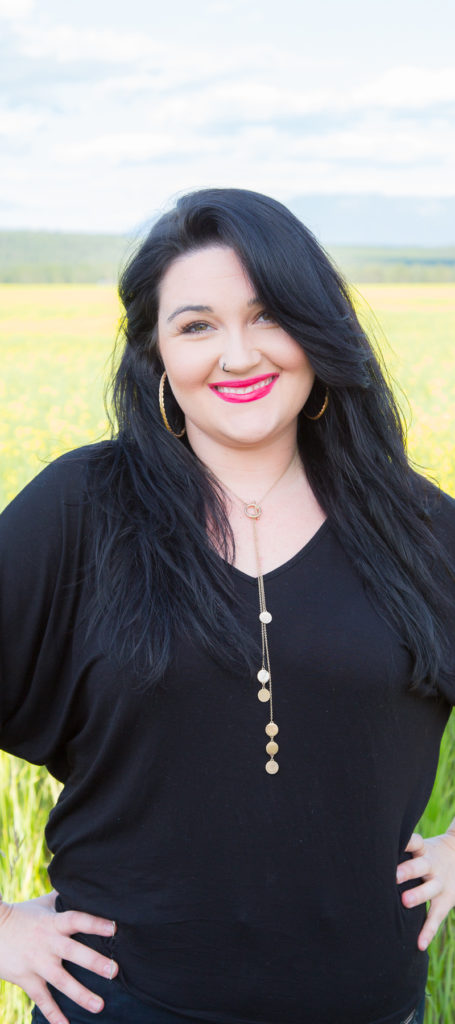 JOY MOONEY, Esthetician
I graduated from Crevier's in April 2018. Since a very young age, I knew I would be involved in the beauty industry. I have always been a go-getter, teaching myself how to make homemade makeup, body scrubs, face masks. Being someone who has the power to help individuals see their most beautiful self has been a motivator to pursue this career.
"I wish to promote self-confidence and self-esteem in all of my guests, no matter their situation. There are no two guests exactly the same. I strive to help each one feel beautiful."