Relax in our full-service AVEDA Spa offering waxing, body treatments and facials.

"Price range is determined by the experience level of esthetician"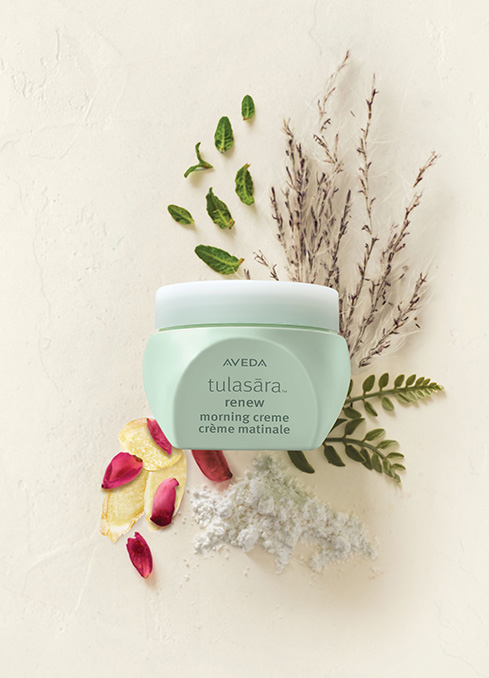 TULASĀRA™ FACIALS


60 minutes $70 -$100
90 minutes $100 – $130
Introducing the Tulasāra facial. It's holistic skincare where high-performance meets high touch. Aveda is transforming the way we take care of the skin. Our unique Aveda approach includes foundational philosophies and skincare products inspired by Ayurveda and it's highly effective.
Whatever your skin concern- skin that's Dry, Sensitive, Oily, Acne-prone, or needing Exfoliation, there's a Tulasāra™ facial customized for you incorporating signature Aveda spa rituals.
DUAL EXFOLIATION FACIAL  
90-minute $150 – $180
The Dual Exfoliation Peel is Aveda's latest advancement in non-invasive, skin-renewing treatments. Using innovative techniques, this treatment combines Aveda's naturally derived* mechanical and biochemical exfoliation methods into one powerful service that transforms and rejuvenates the skin
through the process of dual exfoliation. The treatment delivers immediate, visible results in improved skin texture and radiance; smoothed appearance of fine, dry lines; and refined pores, revealing fresher, younger-looking skin.
In a clinical study, the Dual Exfoliation Peel achieved better results than a combined microdermabrasion/30% glycolic peel treatment in both immediate smoothness and radiance, plus significantly better results in smoothness, radiance and the appearance of skin tone one week later.
BOTANICAL SKIN RESURFACING TREATMENT 
60 Minutes $70 – $100
Go beyond microdermabrasion, and energize the look of your skin with a professional facial treatment that helps smooth skin texture and reduce the appearance of lines and wrinkles and pore size while significantly increasing radiance—all with less visible redness and irritation than a microdermabrasion
procedure.-
CLARIFYING FACIAL

$60 – $90



Like the dual exfoliation facial geared towards acne-prone skin to create healing and balance.
PERFECTING PLANT PEEL $60 (stand-alone treatment 30 min)
A plant-powered, thermal peel which promotes desquamation (shedding of the outer layers of the skin) providing instant exfoliation and radiance benefits of a 30% glycolic peel without the redness and irritation resulting in smooth, refined even-toned skin. Can be used on all skin types.
Add to any facial $50
PACKAGES
PERFECTING PLANT PEEL
Series of 5 $275
Series of 10 $500
TULASARA FACIAL PACKAGE 
60 minutes Buy 6 get one free (has to be booked with same esthetician each visit)
WAXING
| | |
| --- | --- |
| Brows | $20 |
| Neck | $20 |
| Chin | $20 |
| Lip | $15 |
| Lip/Chin | $30 |
| Lip/Brow | $25 |
| Full face | $60 (includes brow) |
| Nose | $10 |
| Ears | $10 |
| Back | $70 |
| Chest | $50 |
| Bikini | $45 |
| Ext bikini | $55 |
| Brazilian | $75 |
| Brazilian monthly | $60 |
| Arm full | $50 |
| Arm lower | $40 |
| Underarm | $35 |
| Leg full | $90 |
| Leg lower | $45 |
TINTING
| | |
| --- | --- |
| Brow tint | $20 |
| Lash tint | $25 |
| Brow/lash | $40 |