Relax in our full-service AVEDA Spa offering waxing, body treatments and facials.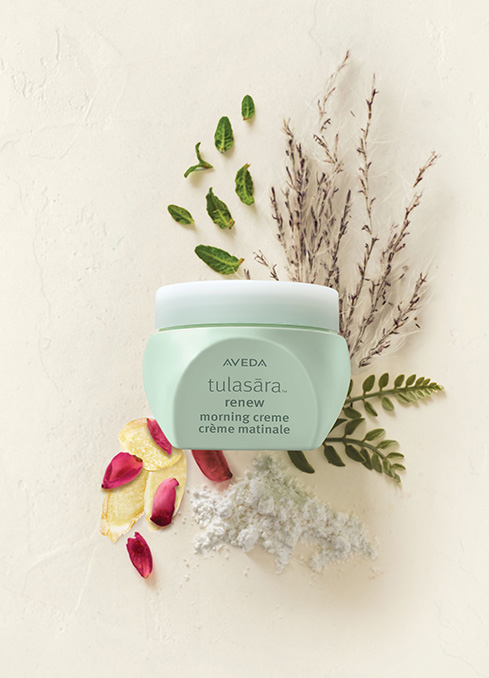 TULASĀRA™ FACIALS 
60 min $85+ / 90 min $110+
Introducing the Tulasāra facial. It's holistic skin care where high-performance meets high touch. Aveda is transforming the way we take care of the skin. Our unique Aveda approach includes foundational philosophies and skincare products inspired by Ayurveda and it's highly effective.
Whatever your skin concern- skin that's Dry, Sensitive, Oily, Acne-prone, or needing Exfoliation, there's a Tulasāra™ facial customized for you incorporating signature Aveda spa rituals.
TEEN FACIAL $65
Introduce your teen to importance of proper skin care and teach key steps to lifetime of healthy skin. *Service must be approved by your esthetician before proceeding with the Dual Exfoliation Facial
Perfecting Plant Peel $60 (stand alone treatment 30 min)
A plant powered, thermal peel which promotes desquamation (shedding of the outer layers of the skin) providing instant exfoliation and radiance benefits of a 30% glycolic peel without the redness and irritation resulting in smooth, refined even toned skin. Can be used on all skin types.
Add to any facial $50
Packages
Perfecting Plant Peel
Series of 5 $275
Series of 10 $500
Tulasara Facials 60 min
Series of 6 – $486
Level 1
Level 2
Lash Tint
$20
$25
Brows Tint
$10
$15
Brows
$15
$20
Lip or Chin
$10
$15
Face
$35
$50
Leg Half
$40
$45
Leg Full
$65
$80
Arm Half
$35
$45
Arm Full
$45
$55
Underarm
$20
$20
Bikini
$30
$35
Extended Bikini
$45
1st Brazilian
$70
$75
Return Brazilian
$50
$60
Chest
$40
$50
Back
$50
$60
Sugaring
Lip
$15
Full Face
$50
Bikini
$35
Extended Bikini
$45
Under Arm
$20
Brazilian
$75