---
Clean Water

Thank you Jill from Clarkfork Coalition for making the trip from Missoula to educate our team on how we Montanans can impact cleaning up the Clarkfork!

For more information: http://clarkfork.org/
---
Whats in?
 Wear it down with Vintage waves, romantic soft upsweeps, smokey eyes, bold lips "PROM SPECIAL- PROFESSIONAL MAKEUP APPLICATION AND HAIRSTYLE only $60.00!
---
After Hours
NEED AN APPOINTMENT AFTER WORK? WE ARE OPEN MOST EVENINGS, JUST ASK! WE ARE HAPPY TO ACCOMMODATE YOU!
---
Win a $75 Gift Certificate to Reecia's!
Have you signed up yet? If you did it before you are automatically signed up for our next $75 Gift Certificate Giveaway, so you don't need to do a thing. If you haven't signed up yet, do it now please!
Our March $75 Gift Certificate Giveaway will be presented on MARCH 31ST, 2014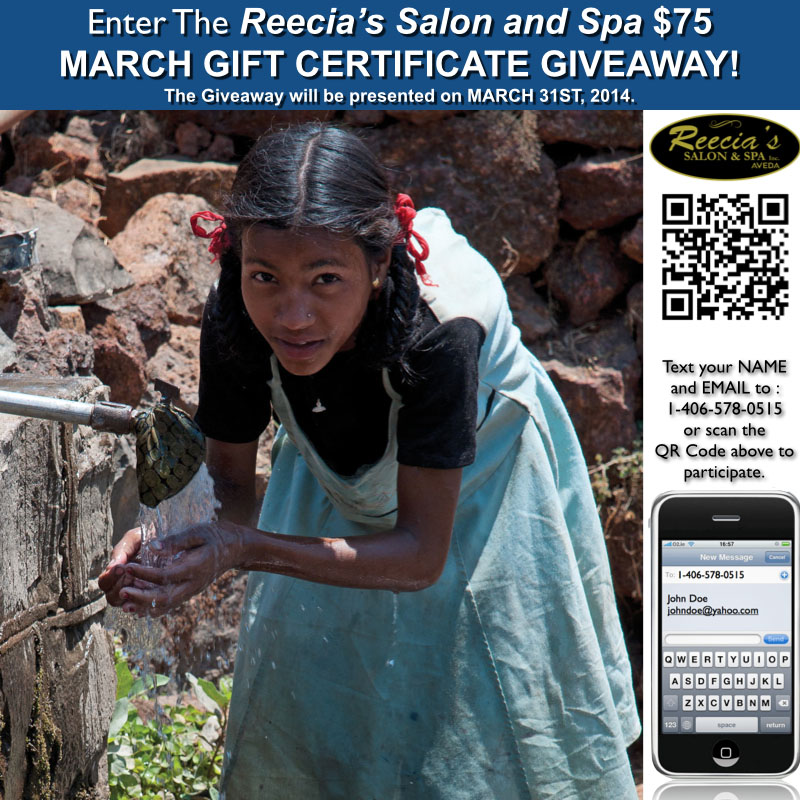 110 Lupfer Av
Comments