---
Massage…

To the contrary, massage can be a powerful tool to help you take charge of your health and well-being, whether you have a specific health condition or are just looking for another stress reliever.
---
 Beard lovers rejoice!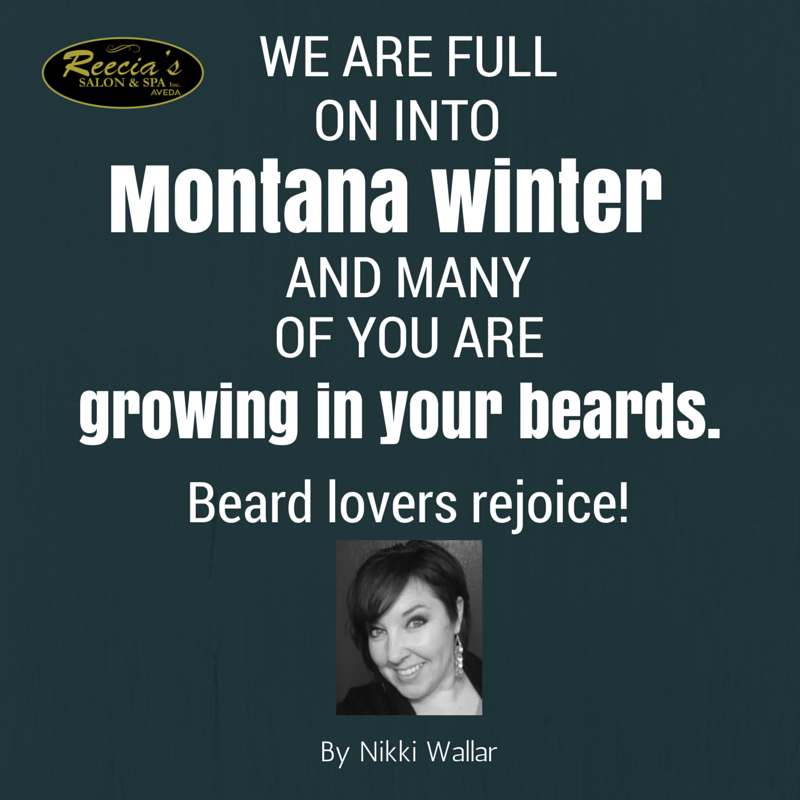 ---
Angie's Corner
Is your skin being weird? Difficult? Is it acting not like it usually does? Well, in my spa room, that is my number one complaint.
We all know it is dry, we all know we are drinking less water, are we still using the same moisturizer that we did this summer and fall?
You should be using a different moisturizer in the winter than in the summer. I have ranked our moisturizers from least hydrationg to most hydrating. Let us take a walk through the Aveda moisturizers and see if we have one for you.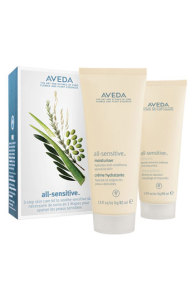 1. All Sensitive – plant based, light weight, gentle, aroma free designed foroilier – combination skin type.
2. Botanical Kinetics Hydration lotion- plant based, naturally derived, light weight, "AllSensitive's" sister moisturizer that has active essential oils for normal skin types (best for spring and summer.)
3. Outer Peace- helps calm and soothe acneic skin currently back ordered.
4.NEW!! Botanical Kinetics Soft Cream -Every day, fast hydration for normal-oily skin types (think winter oily/ combination people) has Shea butter base, but won't suffocate you.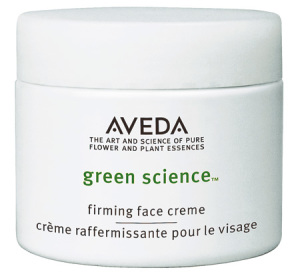 5.Enbrighentment Correcting Lotion- Performance lotion for normal to combination skin types, helps fade hyperpigmentation, acne scaring and promotes even skin tone, salicylic acid helps skin turnover.
6.NEW!! Botanical Kinetics Rich Cream- Perfect for day or night wear, "Soft Cream's" thicker, richer sister for dry to very dry skin types. Higher Shea butter content withcupuacu butter to help hydrate.
7.Green Science Firming Face Cream- thick, skin protecting layer of ceramide 3, plumping peptides, Thai ginger (Plai) antioxidants for dryer skin types, helps firm up sagging or wrinkled skin (I use it for a pre ski balm.)
8. Enbrightenment Correcting Cream- Rich elegant lavender sandalwood aroma with geranium, skullcap, grape seed extract to help brighten skin's hyperpigmentation a winter love for dry uneven skin.
9. Tourmaline Charged Hydrating Creme- Our heaviest, thickest, richest, most hydrating,& mineral infused, helps refine fine lines, brings radiance and glow to the dryest of skin even in winter.
---
Win a $75 Gift Certificate to Reecia's!
Have you signed up yet?
If you did it before you are automatically signed up for our next $75 Gift Certificate Giveaway, so you don't need to do a thing. If you haven't signed up yet, do it now please! Our JANUARY $75 Gift Certificate Giveaway will be presented on JANUARY 31ST, 2015.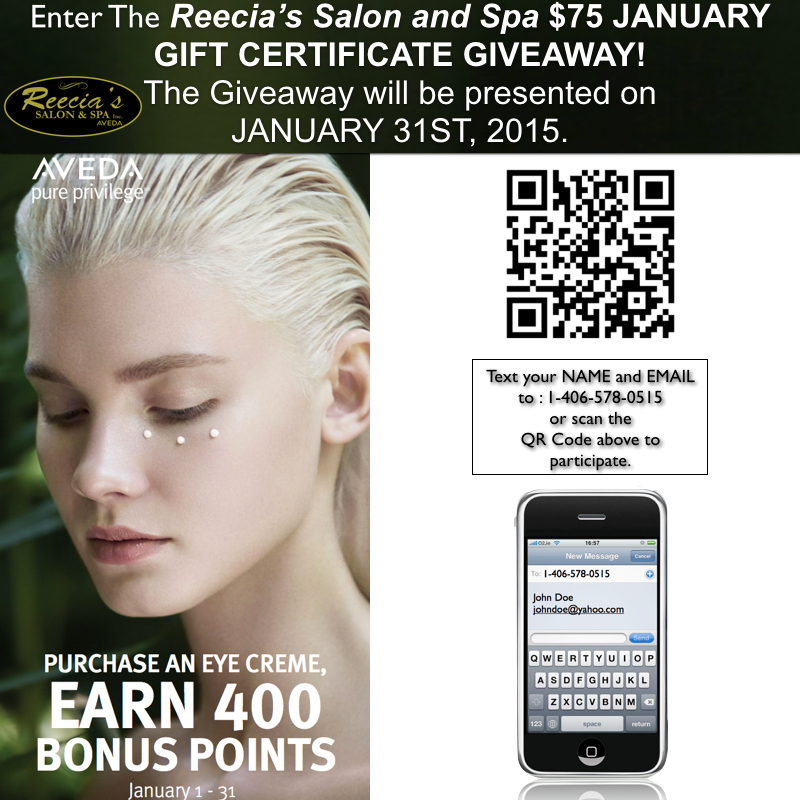 ---
Comments