---
Color for a cause

Since 1999, Aveda has set aside an entire month to love, celebrate and raise funds to protect the Earth and its people. Here at Reecia'Salon we are excited to partner with Aveda and help make a difference in availability of clean water in our neighborhoods and around the world.

Aveda has raised over $32 million since 1999 and more than $26 million for clean water projects over the last 7 years. You're a big part of that success and we are thankful for every contribution to this great cause!

"According to the UN 1.8 billion people will be living in countries or regions with absolute water scarcity by 2025."
---
Bring a New Friend Deal
---
Invati now comes in travel size! 
Get 1000 pure privilege points with Aveda haircolor service!
---
Win a $75 Gift Certificate to Reecia's!
Have you signed up yet? If you did it before you are automatically signed up for our next $75 Gift Certificate Giveaway, so you don't need to do a thing. If you haven't signed up yet, do it now please!
Our April $75 Gift Certificate Giveaway will be presented on APRIL 30TH, 2014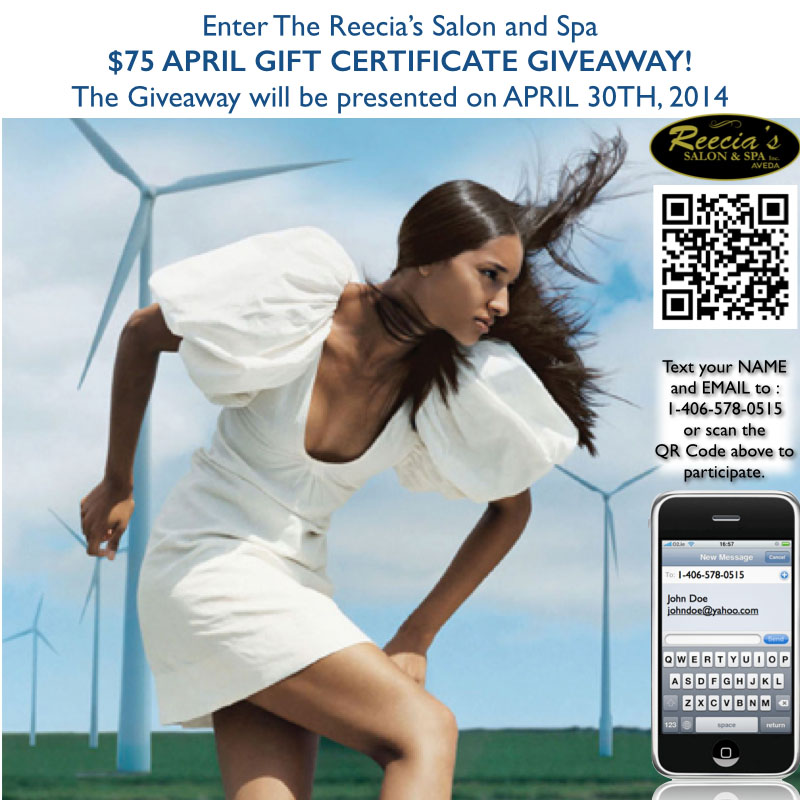 Comments