"In the heart of Whitefish…"
At Reecia's, we are dedicated to providing you with the best treatment for a relaxing, rejuvenating experience.
Stella is wonderful. Our haircuts are perfect. Her scalp massage is always the highlight of the appointment. Thank you for being such a great stylist, Stella!
lisah, Whitefish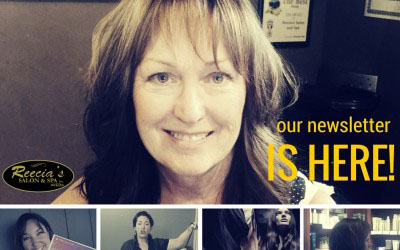 SEPTEMBER 2015 Six Years! We couldn't do it without our Sherry! This month we celebrate 6 wonderful years with her! Sherry's New Haircut Done by Kali Certificate of Completion  Nikki was in Bozeman last week for an advanced balayage class with Aveda color...
Categories