We have our $75 Gift Certificate Winner
The Reecia's Salon and Spa $75 March Gift Certificate Giveaway Winner is: BARB M.
But don't worry if you didn't win this one. You are automatically signed up for our next $75 Gift Certificate Giveaway, so you don't need to do a thing. If you haven't signed up yet, do it now please! Our APRIL $75 Gift Certificate Giveaway will be presented on APRIL 3OTH, 2015.
---
2 For 1
---
Aveda Earth Month 2015!
Every year Reecia's Salon supports clean water in our beautiful state of Montana. Our funds support Clark Fork Coalition which is a non profit organization that exists to ensure the people, fish, and wildlife of Montana have clean water and healthy rivers. Without those basics, fish and wildlife cannot thrive, our communities cannot be sustained, and our businesses and industries cannot succeed.
We're Raising Funds for Earth Month – Join Us!
To learn more information about Clark Fork Coalition, please visit www.clarkfork.org
---
 Meet Our New Talent – Lydia Young
Lydia just graduated from the Summit Salon Academy in Tacoma,WA and is starting in our new talent training program.
Lydia was born and raised in Washington State, recently graduated, January 2015 from The Summit Salon Academy with a license in cosmetology. New to Montana Lydia is beginning her Career at Reecia's as an apprentice in the training program. She is looking forward to blossoming her skills as a stylist along with sharing her passion for beauty with everyone she meets.
" Embrace each day with passion and purpose"
---
A Healthy Glow the Natural Way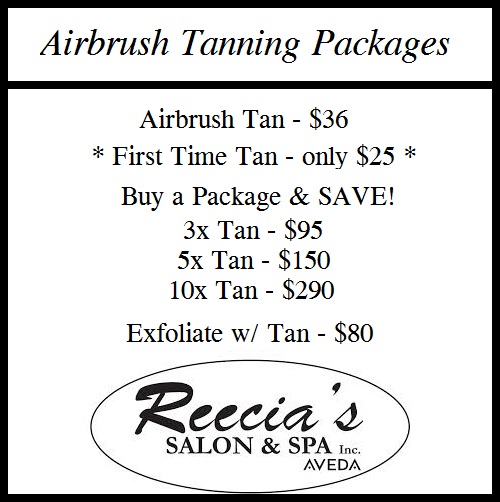 ---
CONNECT WITH US:
Comments